Schedule for May 2010 IHC home page

Sunday May 2, 2010 Ringwood State Park to Mahwah and return Moderately Strenuous
This hike starts in the Skylands section of Ringwood St. Pk; then goes over the ridge to Macmillan Reservoir in Ramapo Valley County Reservation via the green trail. From there we return using another scenic route back to Ringwood.
Rain or Foul Weather cancels this hike.
Leader: Steve Rikon 973-962-4149 RIKON4@OPTONLINE.NET
Meet: 9:00AM Skylands Parking Lot A, Skylands Manor, Ringwood, NJ 07456
From I-287 Exit 55: Go north on Ringwood Ave. (Rt-511) about 7 miles to Sloatsburg Rd; turn right for 2 mi to Skylands sign. Turn right onto Morris Ave, go one mi to "Eagles Gateway" near Manor House; continue straight to parking lot "A" on left.
From Suffern @ I-87 & I-287 Interchange Exit 15A: Take Rt-17 north 2 mi to Sterling Mine Road (Rt-72). Right exit at Sterling Mine Road (becomes Sloatsburg Rd. in NJ), go about 4 mi. Turn left at Skylands Botanical Garden sign, and proceed as above.
Friday May 7, 2010 Canoe Monksville Reservoir.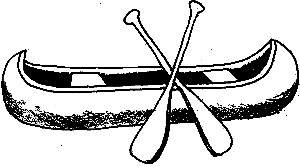 A nice place to spend an easy day on a reservoir and visit a reconstructed water wheel in Long Pond Iron Works. See top of Page 3 for additional canoe information
Leader: Roy Messaros 201-337-5004 Must call and register.
Meet: 10:00 AM Boat Launch, Monksville Reservoir, Ringwood, NJ 07456
From I-287 Exit 55: Take Rt-511 (Ringwood Ave.) north about 10 miles. Pass the Wanaque Reservoir and the Monksville Dam. Look for the Long Pond Ironworks State Park sign, turn left into the park and follow signs to the boat launch.
Sunday May 9, 2010 Conashaugh View Trails, Dingmans Ferry, PA Moderately Strenuous
Today we will be hiking approximately 8 miles on some new trails in the Delaware Water Gap National Recreation Area. We will go past the remains of the Zimmermann Farm. Marie Zimmermann was a national acclaimed Sculptress, Painter, Silversmith, Goldsmith, etc. Some of her works are displayed in the Metropolitan Museum New York. Then over to Adams Falls to see the remains of the areas first electric wheel built around 1908-15. This was the Estate of former Pennsylvania Governor William Sproul (1919-). Rain or Foul Weather cancels this hike. Shuttle/Carpool Required
Leader: Roy Williams 570-828-6207 Royhiker1@aol.com
Meet: 9:00AM Augusta, Park and Ride Parking Lot, Intersection Rt-206 & Rt-15, Augusta, NJ 07822
From I-80 Exit 34: Onto Rt-15 north. Continue for about 17 miles through Lafayette on Rt-15 to the traffic light at the intersection of Rt-15 with Rt-206. Turn left at light to the Park and Ride parking lot located on southeast corner next to Chatterbox restaurant.
Shuttle/Carpool required from park and ride to trail head. Toll to cross Dingmans Ferry Bridge both ways.
Saturday May 15, 2010 Bicycle — Paulinskill Valley Circular Moderately Strenuous

We cycle to historic Blairstown, then along Paulinskill to Marksboro–Fredon back via Johnsonburg through Hope on various country roads with moderate traffic. Some ups and down. 30 + miles.
Bring lunch and water. Helmets required. Rain or Foul Weather cancels this ride.
Leader: Ursula Davis 973-786-7087 Please call to ensure ride is still on
Meet: 10:00AM Blairstown - Parking Lot, Hope - Blairstown Rd, (Rt. 521), Blairstown, NJ 07825
From I-80 West Exit 12: After exiting I-80, make a right onto Rt-521 northbound (Hope – Blairstown Rd.). Go about 0.05 mi. to parking on left.
Sunday May 16, 2010 Clifton and Paterson Industrial Walk/Historical Hike Moderate
People attending the hike should be prepared for a mostly urban/suburban experience with a decent long interlude in Garrett Mountain Reservation. There will be famous Texas wiener places, defunct silk factories, parks, a farmer's market, Garrett Mt. and much more. About 8 miles length. Shuttle Required. Rain or Foul Weather cancels this hike.
Leaders: Al MacLennan & Craig Nunn 973-451-1435 AJMACLENNAN@VERIZON.NET
Meet: 9:00AM Walgreens, 1138 Main Ave, Clifton NJ 07011 (Southeast corner of Main Ave. and Clifton Ave)
From I-80 (East or West) Exit 60: Take Rt-20 south 0.6 mi to Rt-46 westbound. Continue westbound toward Clifton 1.4 mi to Main Ave. Turn southward on Main Ave 0.5 mi to intersection of Clifton Ave. Walgreens parking is on the southeast corner.
Friday May 21, 2010 Canoe—Spruce Run Reservoir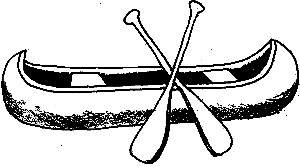 We will paddle on an old favorite, which has plenty of water all year long.
See top of Page 3 for additional canoe information
Leaders: Ellie King & Pat Gaburo 973-377-4074 Must call and register.
Meet: 10:00 AM Boat Launch, Spruce Run State Park, Van Syckels Rd, Clinton, NJ 08809
From I-78W Exit 17 (Rt-31): Drive north 3 mi. on Rt-31, past the reservoir on the left, to the light at Van Syckels Rd. (look for sign). Turning onto Van Syckels Road, proceed 1.5 mi to Park Entrance, Turn left into the State Park and follow sign for boat launch.
Sunday May 23, 2010 Greenwood Lake Ridge Strenuous
We will hike the length of Greenwood Lake plus a little. About 10 miles. Our rewards are beautiful views and a few cookies. Bring lots of fluids.
Leader: Ursula Davis 973-786-7087
Meet: 9:00 AM
A&P Shopping Center/Hewitt Post Office; 1938 Union Valley Rd (Greenwood Lk. Tpk), Hewitt, NJ 07421
From Rt-23 north: Right exit onto Union Valley Rd. (Rt-513). Then go northeast 7 miles to the traffic light in the center of West Milford by Shoprite. Turn left following Union Valley Rd (Rt-513) at 1.4 mi. bear right (Do not go up White Rd.). Continue straight on Union Valley Rd (Rt-513) ½ mi. to intersection of Rt-511 (Greenwood Lake Tpk.). The shopping center is ½ block on right .
From I-287 Exit 55 (Rt-511): Go north on Ringwood Ave. (name changes to Greenwood Lake Tpk.) about 14 miles to Lakeside Rd. at south end of Greenwood Lk. Continue straight-ahead ½ block to shopping center on left.
Long Weekend May 28-31, 2010 Connecticut AT day Hikes Moderately Strenuous
This will be an enjoyable three days of day hikes from the Housatonic Meadows State Park. Trips to select from are a 5 mile river walk on the AT by the Housatonic River, a hike up My Easter, St Johns Ledges or hang Glider View. Some trips will require a shuttle. We will camp Friday, Saturday & Sunday nights. Join us for all three or just one day!
Leaders: Jennifer Percival, Chris Davis 609-924-2563 or 973-590-7437 jenguy@optonline.net
→ Must Register with leaders by April 15, 2010 in order to get public campsite! ←
Meet: Call either leader to register and figure out meal plans. IHC Members and Families only Please!