Schedule for July 2010 IHC home page
Sunday July 4, 2010 Wawayanda Swim Strenuous
We start by the AT and hike into Wawayanda to see the Mountain Laurel in bloom and take a refreshing swim. Bring your suit! About 9 miles. We will meet at the A&P and combine into as few cars as possible. Then head over to AT parking.
Leader: Ursula Davis 973-786-7087 Shuttle Required
Meet: 9:00 AM
A&P Shopping Center/Hewitt Post Office; 1938 Union Valley Rd (Greenwood Lk. Tpk), Hewitt, NJ 07421
From Rt-23 north: Right exit onto Union Valley Rd. (Rt-513). Then go northeast 7 miles to the traffic light in the center of West Milford by Shoprite. Turn left following Union Valley Rd (Rt-513) at 1.4 mi. bear right (Do not go up White Rd.). Continue straight on Union Valley Rd (Rt-513) ½ mi. to intersection of Rt-511 (Greenwood Lake Tpk.). The shopping center is ½ block on right .
From I-287 Exit 55 (Rt-511): Go north on Ringwood Ave. (name changes to Greenwood Lake Tpk.) about 14 miles to Lakeside Rd. at south end of Greenwood Lk. Continue straight-ahead ½ block to shopping center on left.
Sunday July 11, 2010 Fahnestock Moderately Strenuous
We will hike the ridges running from southwest to northeast that dominates the terrain. Between them are several lakes and ponds and numerous wetlands and streams. There will be steep sections, but no long or difficult climbs. 9 Miles total
Shuttle Required Rain or Foul Weather Cancels hike.
Leader: Chris Davis 609-924-2563 CHRISDAVIS08558@YAHOO.COM
Meet: 8:30 AM Anthony Wayne Recreation Area (N. Parking Area), Harriman St. Park, NY 10911
From the South: Exit 17 on the Palisades Interstate Parkway (Exit is 15 miles north of the NYS Thruway).
From the North: Exit 17 on the Palisades Interstate Parkway. (Exit is ½ mi. south of the Rt-6 and Seven Lakes Dr. Intersection.)
Friday July 16, 2010 Canoe—Merrill Creek Reservoir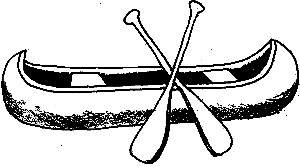 An easy paddle around a nice reservoir above the Delaware River. Perhaps we may see the Eagle again.
See top of Page 3 for additional canoe information
Leaders: Charlie & Anita Kientzler 973-835-1060 Must call and register.
Meet: 10:00 AM Boat Launch, Merrill Creak Reservoir, Merrill Creek Rd., Phillipsburg, NJ 08865
From I-78 West Exit 4: Turn right at the end of the ramp on to S. Main St. and drive north 1.8 miles to the center of Stewartville. At the blinking light, turn right on Washington St. (becomes Stewartville Rd.) and go 2.7 mi to Rt-57 in New Village. Cross Rt-57 diagonally, turning left onto Montana Rd. which goes uphill for 2 mi. Left on Richlines Rd. and drive 0.3 mi, turning left again, onto Merrill Creek Rd. Follow signs to the Boat Launch.
Sunday July 18, 2010 Buttermilk Falls (Mendham, NJ) to Lewis Morris Park Moderate
A hike of about 8 miles starting in the Buttermilk Falls Natural Area in Mendham Twp., and proceeding past Buttermilk Falls, down India Brook to the Patriot's Path to Lewis Morris Park. Shuttle Required
Leader : Jim McKay 973-538-0756 JRMMCKAY@VERIZON.NET
Meet: 9:30 AM Sunrise Lake Parking Lot, Lewis Morris County Park, Morris Twp., NJ 07960
From I-287 North/South Exit 35 Morristown: Go west into center of Morristown on South St. Go around 3 sides of the green continuing on Washington St. (becomes Mendham Rd) which is now Rt-510 & Rt-24 West. Three miles after the Green, look for the entrance to Lewis Morris on the left just after passing Whitehead Rd. on the right. Turn left into the Park, and at about 0.6 mi make a right from the park road, down to Sunrise Lake Parking Area, Lower Parking Lot.
Wednesday July 21, 2010 Delaware River Clean up
The NPS hosts an On The Water Clean-up Day for the Delaware River once a year. 32 miles of the Delaware are cleaned in 8 mi sections, from two access points; Smithfield Beach and Dingmans This is a no cost event to you except for your transportation, lunch and personal items. Everything is provided for your day on the river, i.e., canoe, life vest, garbage bag, bus shuttle, safety talk, etc. Sign-in starts around 8AM, and we should be on the water by 10AM. We spend about 3-4 hours on the river. To participate for this event YOU MUST REGISTER with the PARK SERVICE. They want info, such as, number of people, ages and access point you want to show up at. At this time I do not have the Park Service POC for the event, so please send me your e-mail if interested, I will make a list and send out the info when I get it – this may not be until July 10th, it is the government you know.
Leader : Pete Beck 201-274-4471 PETEBECK_00@YAHOO.COM
Alternate POC: Charles Kientzler 973-835-1060 CKIENTZLER@AOL.COM
Sunday July 25, 2010 Annual Hike and Picnic on Pompton Lake Moderate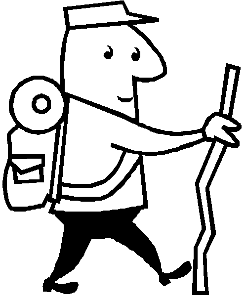 IHC Members and Families ONLY Please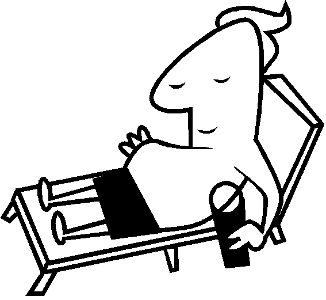 First we will hike to Pequannock Knob for lunch and perhaps some berries. Afterwards we drive back to Kientzler's house for a swim in the pool or river (don't forget the bathing suit) and picnic. Bring a dish to share and something to cook. Charlie will have the grill going. If you wish, bring a door prize contribution. Rain does not cancel the Picnic!
Leaders: Charlie & Anita Kientzler 973-835-1060
Meet: 9:00 AM Home Depot parking lot, Route 23 North, Riverdale, NJ 07457
From I-287 Exit 52: Take Rt-23 north ½ mile to light. Turn right to Home Depot parking lot. Park away from Home Depot Store.
Friday July 30, 2010 Canoe—Split Rock Reservoir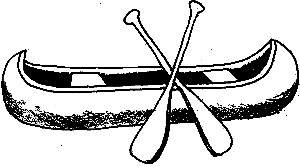 A reservoir recently opened to boating and canoeing. Very pretty and quiet.
See top of Page 3 for additional canoe information
Leader: Bob Bodenstein 908-204-0321 Must call and register.
Meet: 10:00 AM Split rock Reservoir parking lot; Split Rock Road, Rockaway, NJ 07866
From I-287N Exit 44: At the top of the ramp, turn right over I-287 onto Main St. (Rt-511) in Boonton. Drive 0.3 mile to Boonton Rd. (Rt-511) Turn right and go 2.5 miles to Rockaway Valley Rd. Turn left and drive 2.2 miles to Split Rock Rd, a 150 degree turn on the right. (Stone Rd. is the street 0.1 mile before Split Rock Rd.) Follow Split Rock Rd. 2.8 miles (Stay to the right at Decker Rd. and to the left at Charlottesburg Rd.) to the parking lot and launch area. (The last 0.8 mile is gravel.)
From I-80 Exit 37 Rockaway/Hibernia: Go north on Green Pond Rd. (Rt-513) toward Hibernia. At about 6.5 miles turn right at the Marcella Firehouse sign. This is Upper Hibernia Rd. Continue 2 mi. to fork in the road. Bear left onto Split Rock Rd. After the pavement ends keep going over the dam. The new fisherman's boat launch parking lot is about 1/8 mile on the left after the dam.