Schedule for August 2012 IHC home page
Sunday August 5, 2012 Stephens State Park - Long Valley-Patriots Path Moderately Strenuous
Come hike a brand new section of the Patriots Path. It just keeps getting longer and longer! Starts out hilly and ends up hilly with a breathtaking view of Long Valley. Meet and end at Long Valley Brew Pub. Shuttle required.
Leaders: Guy & Jennifer Percival 973-590-7437 JENGUY@OPTONLINE.NET
Meet: 9:00 am Long Valley Brew Pub, 1Fairmount Rd (Rt-517), Long Valley, NJ 07853
From I 80 Exit 27 (Rt-206 South): Continue southward 7+ miles to the Chester area at the intersection of Rt-513. Turn right (west) and continue 4.5 miles to Long Valley. At the light turn left onto Fairmount Rd (Rt-517) up hill one block to parking on right.
Friday August 10, 2012 Canoe-D&R Canal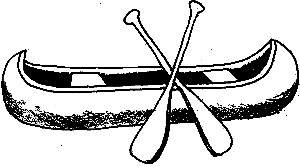 A good 3.5 mile paddle each way of an interesting stretch of the historic Canal from the Griggstown Causeway to Blackwells Mills, where we will lunch and then return. Canoe rentals available 908-359-5970
See "General Canoeing Information" on Home page for additional canoe information
Leader: Bob Bodenstein 908-204-0321 Must call and register.
Meet: 10:00 am D&R Canal at Griggstown Causeway, 1076 Canal Rd, Borough of Princeton, NJ 08540
From 1-287 South Exit 17, (Rt-202/206 South): Drive 1.5 mi to split of Rts-202/206. Take Rt-206 south 9 miles to the Bellemead Griggstown Road (Rt-630) on left. Turn onto it, watch for a right/left jog in road, and drive 3.6 miles. At River Rd (Rt-533), turn left then right again in 0.1 mile onto Griggstown Causeway. Cross bridges over river and canal to Canal Road. Turn left onto Canal Rd and park immediately after the canoe rental facility on the left.
Sunday August 12, 2012 Hubbard Perkins Round Hill Moderately Strenuous
This 7.5 mile hike is on some little-used trails in the Hubbard-Perkins Conservation Area of Fahnestock State Park. The area was once used for farming and iron mining. A few moderate climbs.
Leader: Jane Egan 973- 636-0809 No calls after 9:00 PM please
Meet: 9:00 am Fort Montgomery (Trading Post) Parking on Rt-9W north, Fort Montgomery, NY 10922
Take the Palisades Interstate Parkway north to Rt-9W traffic circle near Bear Mountain Bridge (about 18 miles north of New York State Thruway). Then go north on Rt-9W about ¼ mi. across Popolopen Bridge to parking on east side of Rt-9W.
Ride share from there to the trailhead.
Sunday August 19, 2012 Ramapo State Park/Ramapo Mtns Moderately Strenuous
We will hike on east side of Skyline Drive, around various trails, and back to cars via different route.
Leader: Steve Rikon 973-962-4149 RIKON4@OPTONLINE.NET
Meet: 9:00 am Ramapo Mt. State Forest, Upper Parking Lot, Skyline Drive, Oakland, NJ 07436
From I-287 Exit 57: Take Skyline Drive north towards Ringwood. Parking area is on the left at the top of the mountain about 1.3 miles from exit ramp.
Friday August 24, 2012 Canoe—Swartswood Lake

A pleasant day on a quiet lake with lunch at the old mill.
See "General Canoeing Information" on Home page for additional canoe information
Leader: Henry Fernandez 973-462-7747 Must call and register.
Meet: 9:30 am McDonald's, Rt-206/Rt-94 (Hampton House Rd/Water St), Newton, NJ 07860
From I-287N & I 80W; Take I-80 West to Exit 25 (Rt-206 N): Follow Rt-206 N 11½ mi to the center of Newton. Continue north on Rt-206/Rt-94 ½ mi through Newton. Look for McDonald's on the left side in shopping center. We will drive to the lake on Rt-622.
Note! Rental canoes and kayaks are available close by the launch site. (973-383-4200)
Sunday August 26, 2012 Schunemunk Experienced Hikers Only Strenuous
See the glories of nature on this mountain in August. The Western Ridge, Jessup Trail & Visit the Megaliths. This will be a circular hike. Bring Plenty of Water Rain cancels.
Leader: Roy Williams ROYHIKER1@AOL.COM
Meet: 9:00 am Schunemunk, Taylor Road Parking area, Mountainville, NY 10953
From I-87 Exit 16 Harriman/Woodbury Commons: After tollbooths stay to right for first exit, Woodbury & Rt-32. Take Rt-32 north about 7½ miles to Pleasant Hill Road, (Black Rock Hunting Club sign on left), Mountainville, NY. Turn left, go to first road (Taylor Road) turn left again, proceed to parking lot on right side of road after crossing over thruway.
From Rt-17: Travel north on Rt-17 to Rt-32 in Harriman, NY. Take Rt-32 north 8½ miles to Pleasant Hill Road. See above.